Steel pipe outer wall surface cleaning shot blasting machine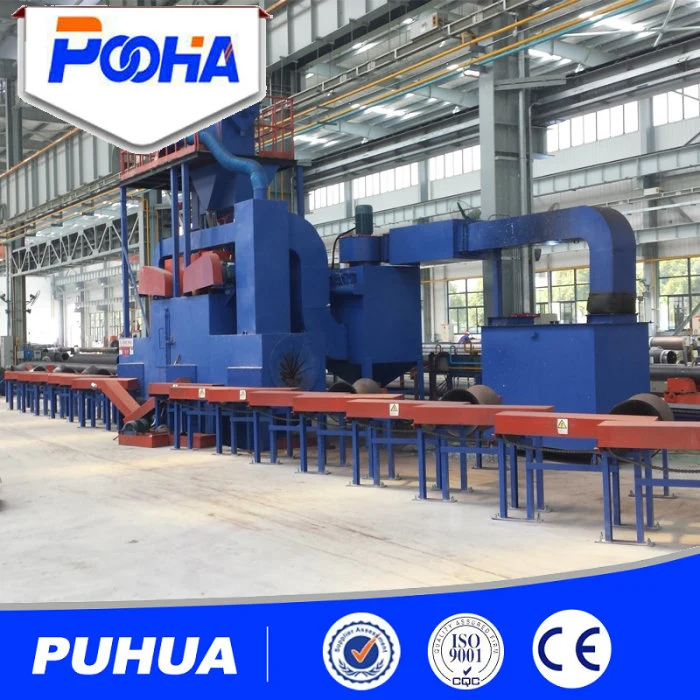 Applications of our shot blasting machine:(shot blasting machine)
Descaling of forged or heat treated parts
Desanding of ferrous and non-ferrous metal castings
Deburring of metallic and non-metallic parts
Deflashing of die cast parts
Contaminant removal
Our shot blasting machine's advantages:(shot blasting machine)
1. The machine uses cantilever centrifugal blast wheel, has a long life, simple structure and other characteristics.
2. By full curtain winnowing abrasive mixture separator, with good separation effects and higher productivity, has a positive effect to improve the life of the blasting blade.
3. Use wear-resistant rubber track, decreasing workpiece collision damage phenomenon and then reduce the noise of the machine.
4. Use pulse dust collector, dust can be collected in the dust hopper or exclude to outdoors, improve the labor environment.
What dose the shot blasting play role in the working?(shot blasting machine)
Shot blasting machines will eject abrasive media /steel shots to the metal surface of the workpieces under the force of air pressure. After blasting, the metal surface will appear a uniform luster, which will enhance painting dressing quality.
Shot Blasting Machine is named Sand Blasting Machine, Sandblasting, Sandblaster, Cleaning Equipment, Sand Blasting, Sandblasting Machine, Sandblast Machine, Sand Blaster, Industrial Sandblaster, Shot Peening Machine, Shot Blast Cleaning Machine, Shot-Blasting, Abrator and soon on .
The technological strength of our shot blasting machine:(shot blasting machine)
1.The first dedicated shot blasting machine for office building outside wall decoration marble in China;
2.The first dedicated shot blasting machine for aggrandizement floor grinding tool in China;
3.The first dedicated shot blasting machine for high-speed rail, filled the domestic blank in China;
4.The first dedicated shot blasting machine for crystalline silicon;
5.The first dedicated shot blasting machine for oil field special-purpose cable tray;

MODEL

QGW30

QGW80

QGW150

size of cleaning piece mm(diameter*length)

50-500*(6000-10000)mm

150-800*(6000-8000)

(250-15000)*10000

roller runing speed(m/min)

1.0-3.0

0.5-2.5 QGW series shot blasting machine impact cleaning machine

860mm/min

shot blasting machine

shot blasting capacity(kg/min)

2*250

2*250

2*350

power(kw)

2*15

2*15

2*30

dust catcher

mode

BC-36

BC-48

BC-42

wind volume(m3/h)

5000-7000

8000-14500

8000-11000

kw total power(no dust elimination)

49.45

53.77

76.25

outline dimensiond(mm)remark

15000-22000*3100*5400

18000-24000*3850*6800

24000*2265*4986

no dust catcher

no dust catcher

no dust catcher

manual or automatic control
Rollers in the blasting cabinet are protected by special alloy jacket with lifetime over 4,000 hours.
Conveyor system is driven by motors with inverter. Rollers can be controlled manually and automatically.



Blasting chamber
high wear resistant performance easy to replace
In the blasting chamber, the wall is protected by SPMn13 material liner and 65Mn protective liner, easy tear open outfit replacement.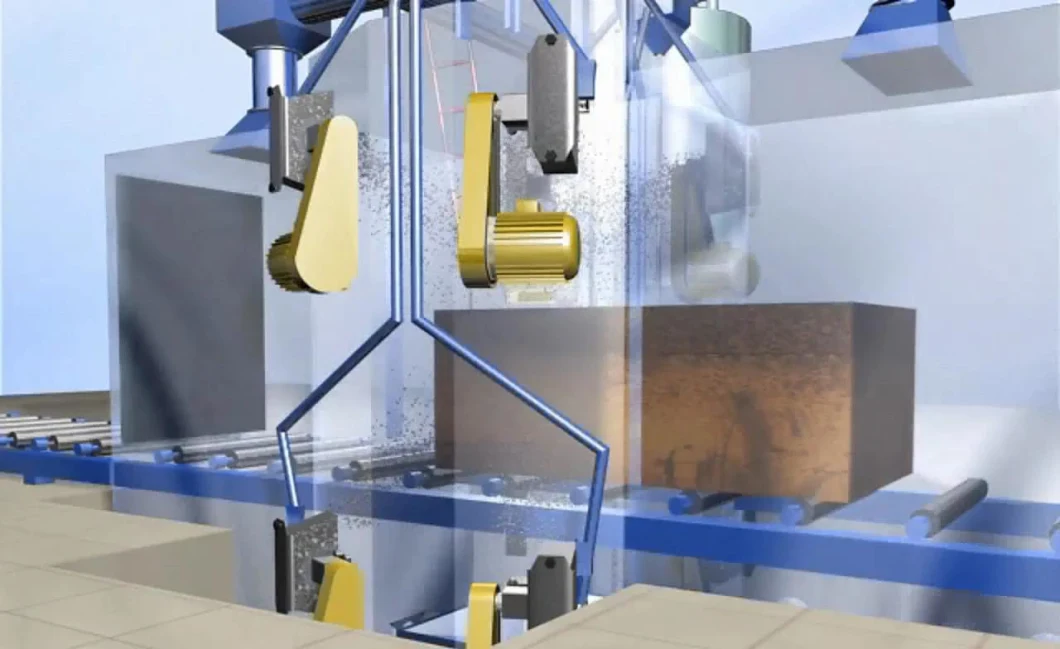 Separator
High separation efficiency
This machine uses most advanced full screen curtain air selection separator which includes selecting area, rotary screen drum, conveying screw, overfall sensor, abrasive stock bin and abrasive controlling valve. The abrasives mixture is conveyed into the separator screw via the elevator. Then the abrasive/sand mixture is carried out of the separator by the inner screw of the screening drum. Separating efficiency can reach 99.5%.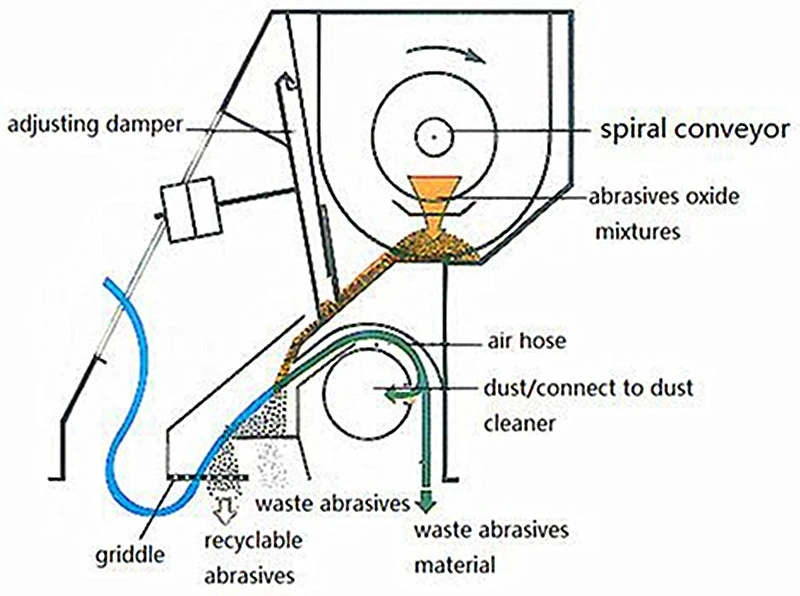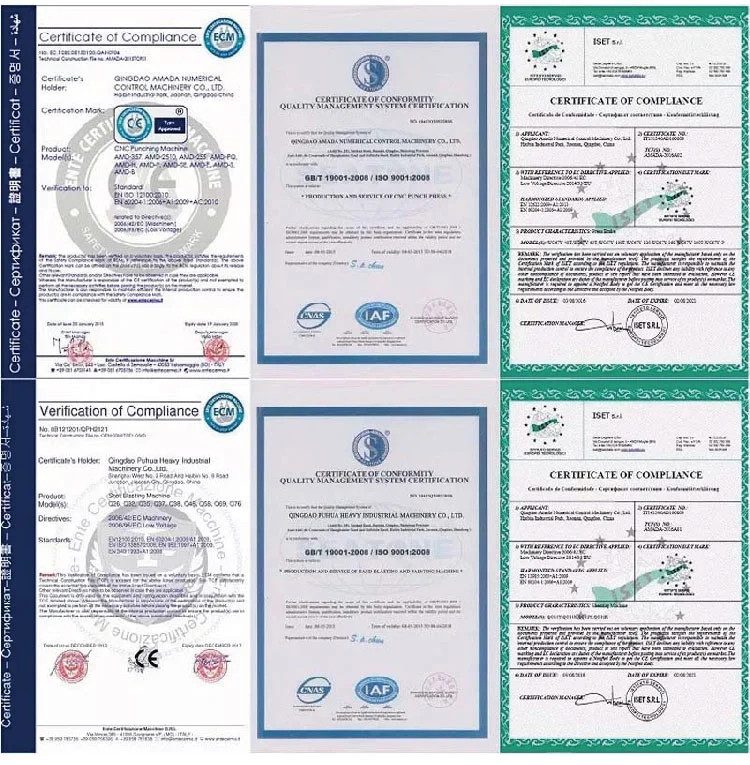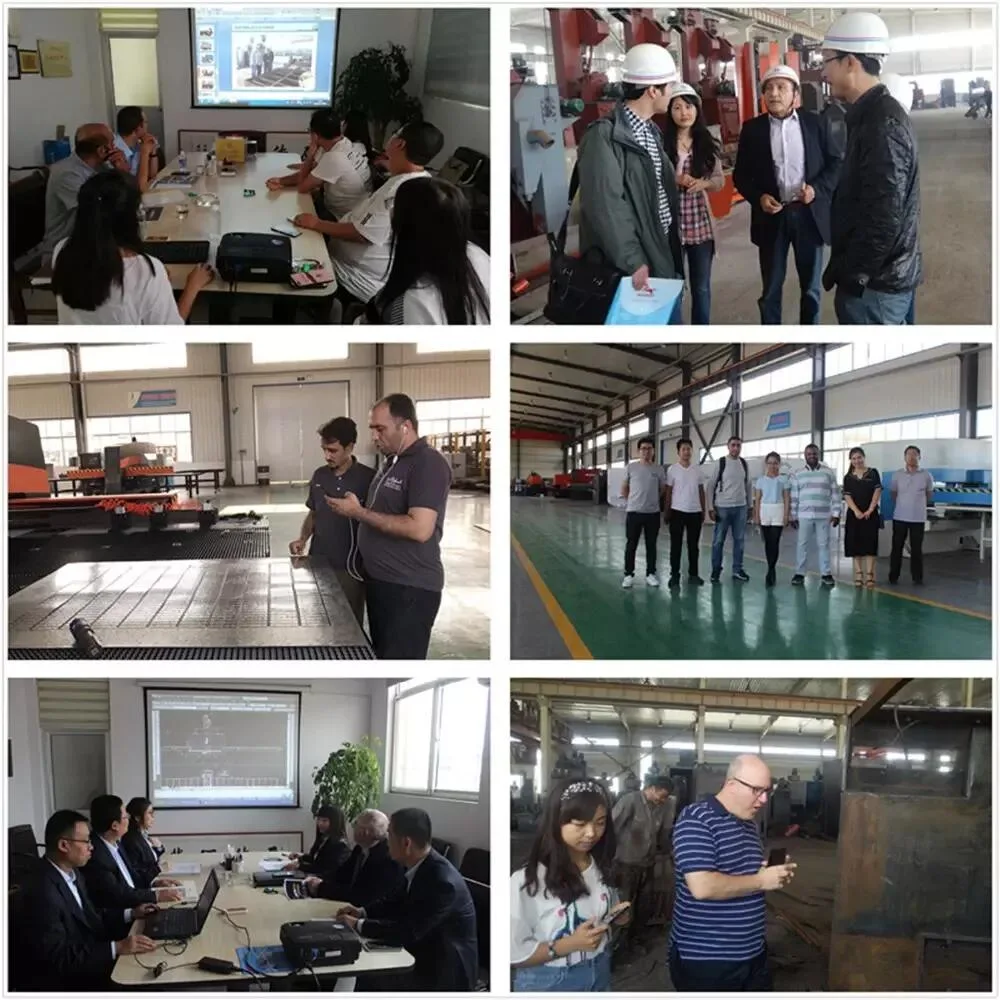 After-sale service of shot blasting machine:
1. Installation and commissioning issue: We will send one technician to assist with machine installation and commissioning, customer pays for their tickets, hotel and diet.
2. Warranty time:12 months from date of commissioning completion, but no more than 18 months from date of delivery.
3. Supply full english documents: including general installation drawings, pit design drawings, manual book, electric wiring diagram, electric manual book and maintenance book, etc.
Welcome to visit our factory!
Your valuable advice will be highly appriaciated!