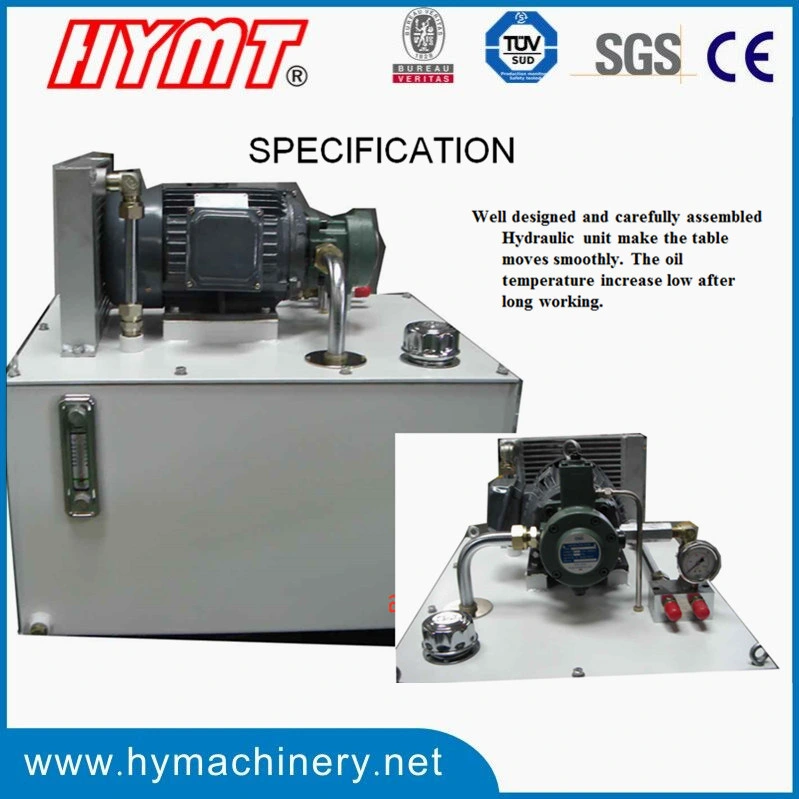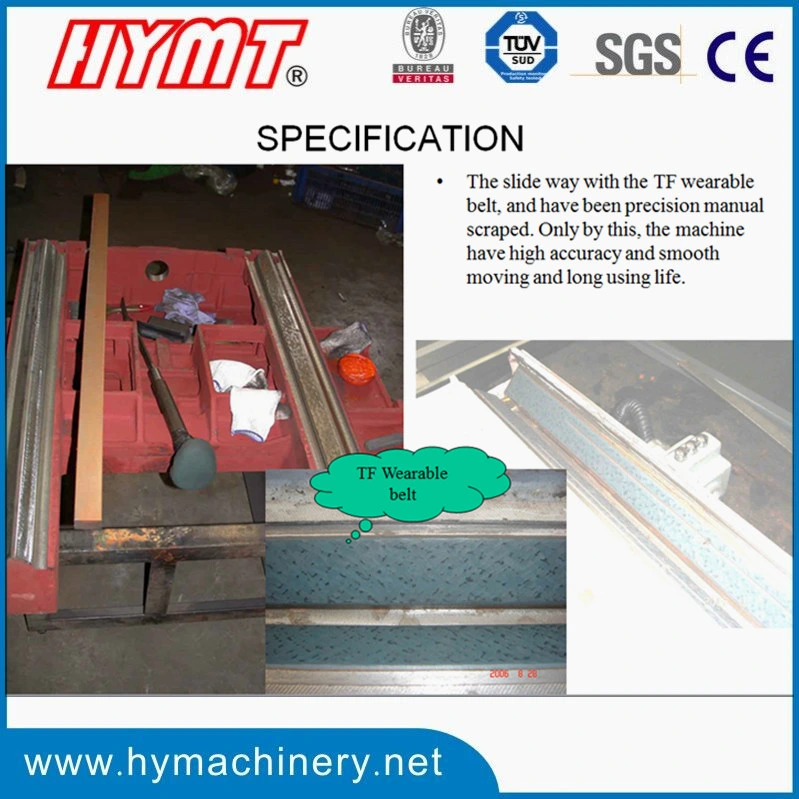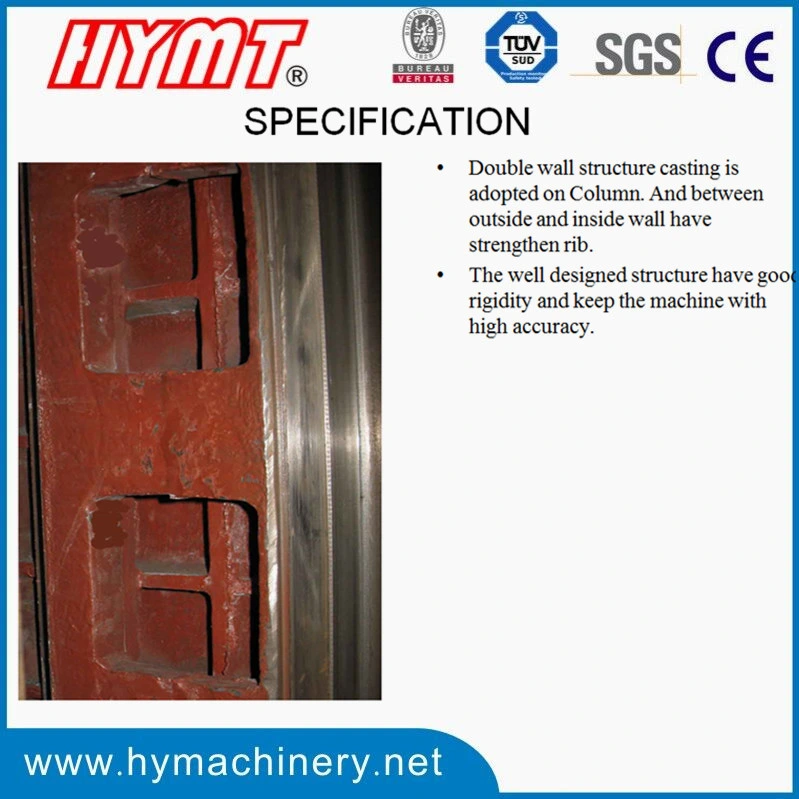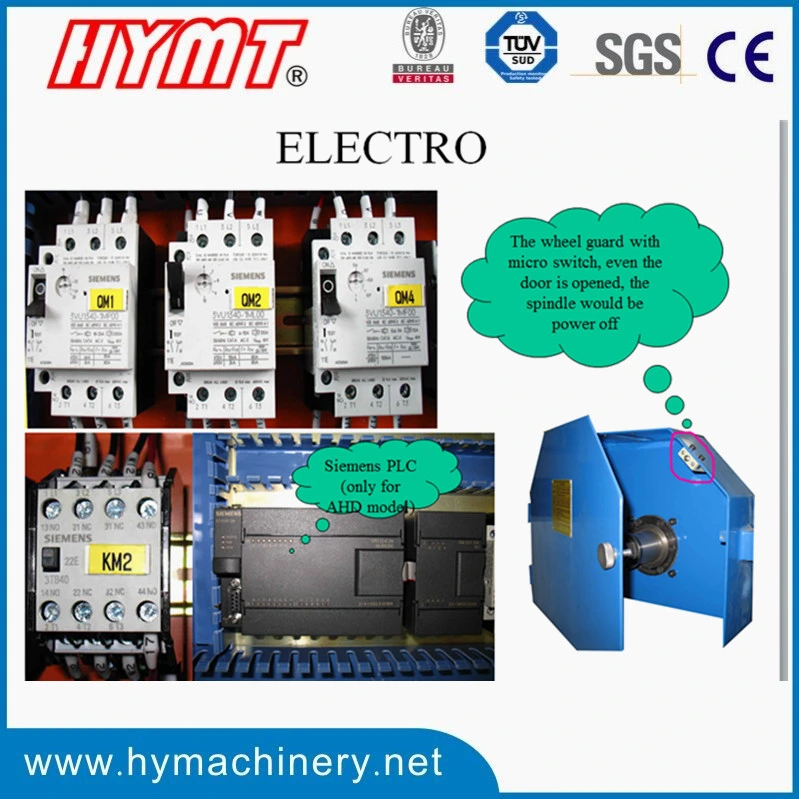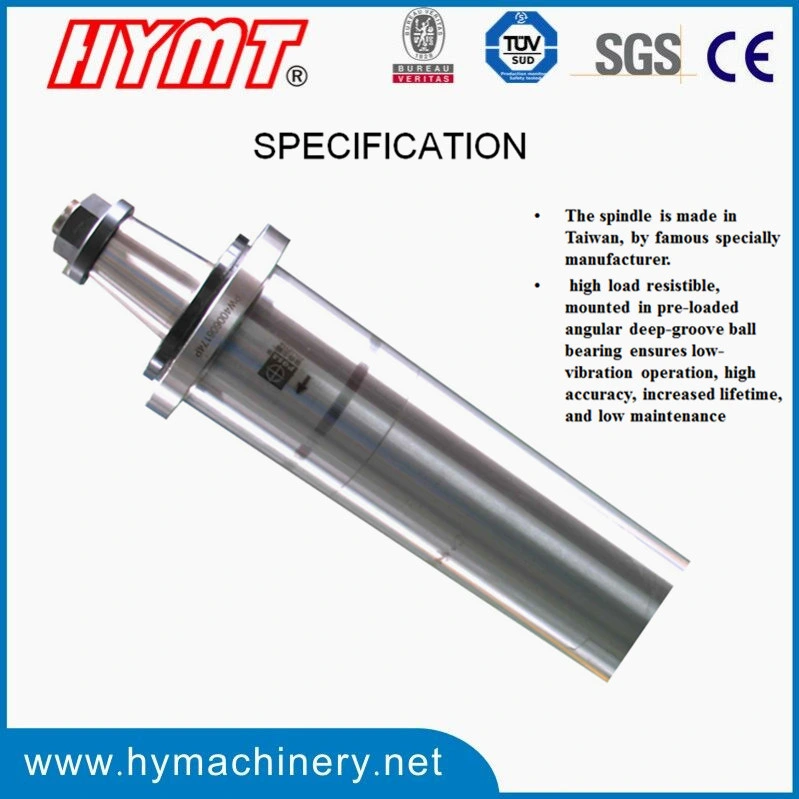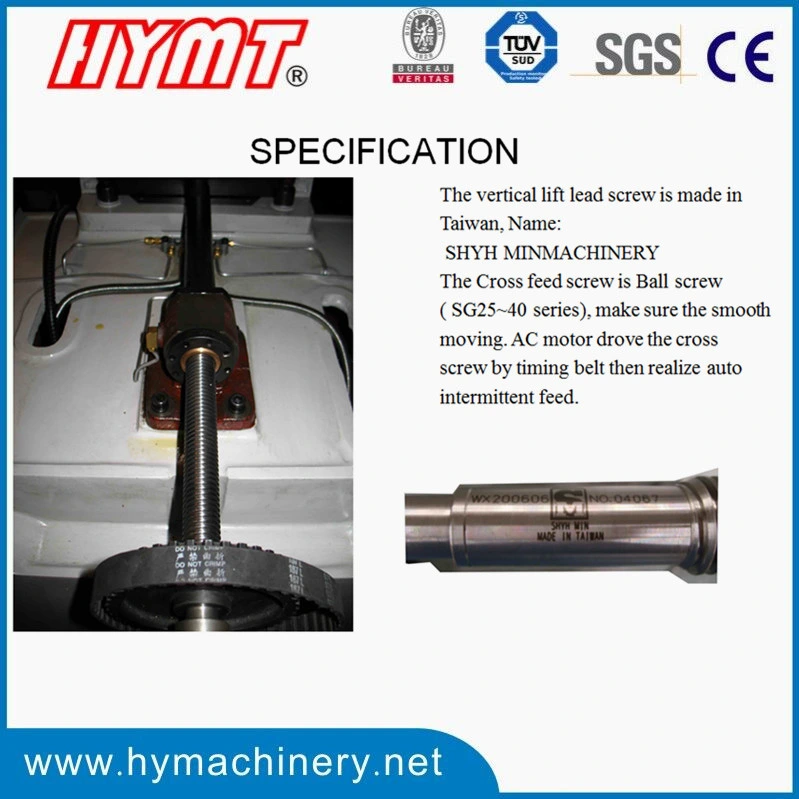 Main features:
1) Auto feed & manual on transverse, auto hydraulic transmission & manual feed on longitudinal, rapid feed, step-feed and auto down feed control on vertical. Vertical movement adopts PLC to realise the auto grinding.
2) saddle is adopted in the design, all these three guide way is lined with TF wearable material and lubricated by intermittent forced oil pump, the column have double walls, the table right and left moving is driven by variable displacement vane pump and adopted closed type hydraulic system. All above make the machine with high rigidity and precision, small thermal distortion, moving smoothly, low nose and temperture increase, is easy to maintain. The table is driven by manual or by hydraulic in right or left direction, the speed is variable changed by adjusting lever located on the saddle, driven by manual or by motor through driven the ball leading screw. The grinding head could be driven by servo motor, also it be driven by manual.
Main functions:
The machine is used for MID-type & mini type material processing workshop and the other maintain & tools workshop in.
The machine is mainly used to grinding the surface with the wheel circle face, the surface been ground have high precision and low roughness. Also it can grind the vertical surface with the end face of the wheel, the workpieces can be placed on the magnetic chuck or fixed directly on the table or with other fixtures suit to various work pieces.
The machine can be used for grinding steel, cast iron and non ferrous metals.
Standard accessories:
(1) Electro magnetic chuck, (2) coolant tank, (3)demagnetic eqipment, (4)wheel cover guard, (5)leveling wedge and foundation bolt (6) balance arbor (7)wheel dresser base (8) wheel flange and wheel (9) tool box and tools (10)PLC auto grinding controller
Optional accessories:
(1) blance stand (2)coolant tank with magnetic separator (3)coolant tank with dust collector (4)coolant tank with dust collector and magnetic separator (5)coolant tank with paper filter
(6) coolant tank with paper filter and magnetic seprator (7) manual parallel wheel dresser
Main specifications:
Item/model
unit
SG2050AHD
SGA2550AHD
SGA3063AHD
SGA30100AHD
SGA4080AHD
SGA40100AHD
Table size(w*l)
mm
200*460
250*500
305*635
305*1020
406*813
406*1020
Max. longitudinal & cross travel
mm
510*238
560*275
765*340
1130*340
910*450
1130*450
Max. distance from spindle center to table
mm
450
450
580
580
580
580
Electro magnetic chuck size
mm
200*460
250*500
300*600
300*1000
400*800
400*1000
Speed of table longitudinal movement
m/min
7-25
Table transverse movement
Auto feed
mm/min
0.1-8
Rapid speed
m/min
990
Feed of handwheel
mm/div
0.02
Wheelhead vertical movement
Auto feed
mm/min
0.005/0.01/0.02/0.03/0.04/0.05
Rapid speed
m/min
240
Feed of handwheel
mm/div
0.005
Grinding wheel
speed
rpm
2850(50HZ), 3450 (60HZ)
1450(50HZ), 1750(60HZ)
Size ( OD*W*ID)
mm
200*20*31.75
350*40*127
Spindle motor
kw
1.5
2.2
5.5
Hydraulic motor
kw
0.75
2.2
Colling pump motor
kw
0.04
0.125
Elevating motor
kw
0.5
Cross feed motor
kw
0.04
Max. loading capacity(include chuck)
kg
120
180
270
400
500
600
Total rated power
kw
3
3.7
9
Height of machine
mm
1675
1890
Floor space(L*W)
mm
2050*1400
2300*1600
2800*2200
4400*2200
3600*2400
4400*2400
Gross weight
kg
1600
1800
2800
3500
3800
4300
Package dimensions(L*W*H)
mm
1906*1716*2195
2316*2016*2208
2350*2220*2150
2950*2220*2210
2850*2270*2180
2950*2270*2210
KINDLY NOTE:
H means: Cross and vertical moving by manual, hydraulic transmission on longitudinal movement
AH means: Auto intermittent feed on transverse, hydraulic transmission on longitudinal, manual on vertical.
AHR means: Auto intermittent feed on transverse, hydraulic transmission on longitudinal, rapid movement on vertical.
AHD means: Auto intermittent feed on transverse, hydraulic transmission on longitudinal, PLC auto grinding controller and servo motor is equipped and with wheel head auto down feed
1.Standardization of Service "212"
1: provide solution in 1 day
2: solve complaint in 2 days
Installation Services are available with all HYMT machines. We dispatch technician to customer's
factory for installation and preoperation of machines.
Our technician is available to your factory and offer training of how to use our machines. As well, you
may send your technician to our company to learn how to operate machines.
We guarantee the quality of machine (e.g. processing speed and working performance is the same as the data of samples making). We sign the agreement with detailed technical data.
We arrange final test before shipment. We run the machine for a few days, and then use customer's materials for test. After making sure machine is the best performance, then make shipments.