Rtelligent RS Series AC Servo Driver 1000W Single Phase 220V RS1000
Rtelligent RS series AC servo driver, based on DSP+FPGA hardware platform, adopts a new generation of software control algorithm, and has better performance in terms of stability and high-speed response.

The RS series is compatible with a variety of encoder specifications, and contains 485 communication functions, which can be used in different application environments.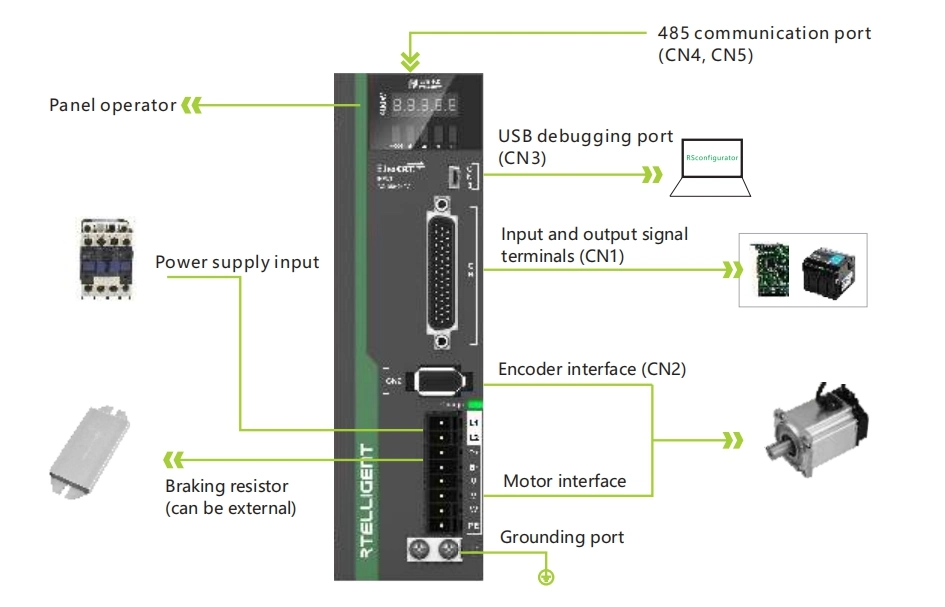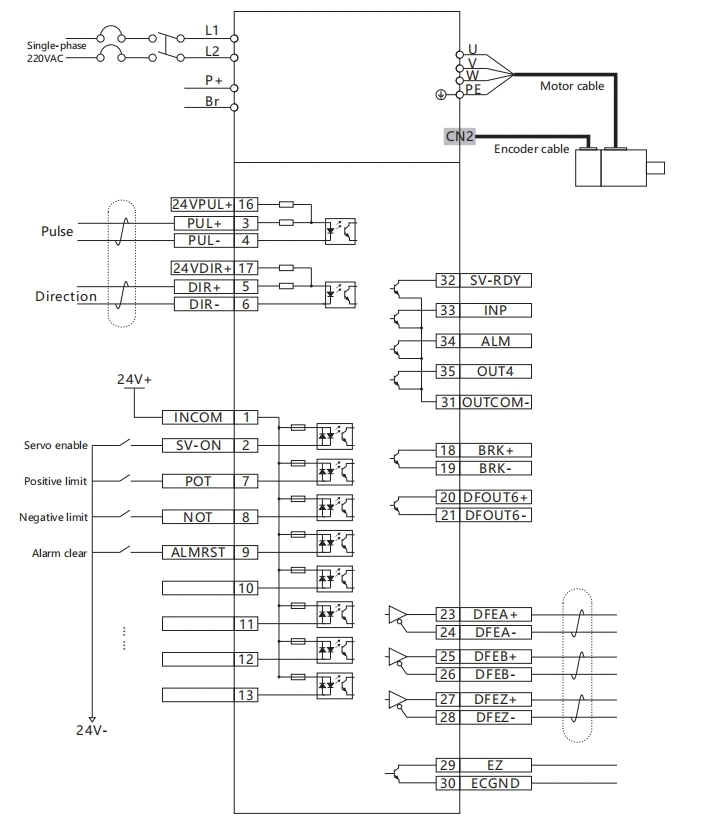 1. The general input signal is a two-way optocoupler circuit, which can be
connected to a single common anode or a single common cathode (pin 1 is
the common terminal), and the common anode and common cathode cannot
be mixed.
2. The general output signal is a common cathode connection, and pin 31 is a
common ground. The maximum current of the output loop is 50mA. The
maximum current of the differential output signal output loop is 200mA,
which can be used to drive the relay switch.
3. Encoder output signal Z signal has single-ended output (pin29 and 30)
4. The input pulse frequency is up to 500KHz